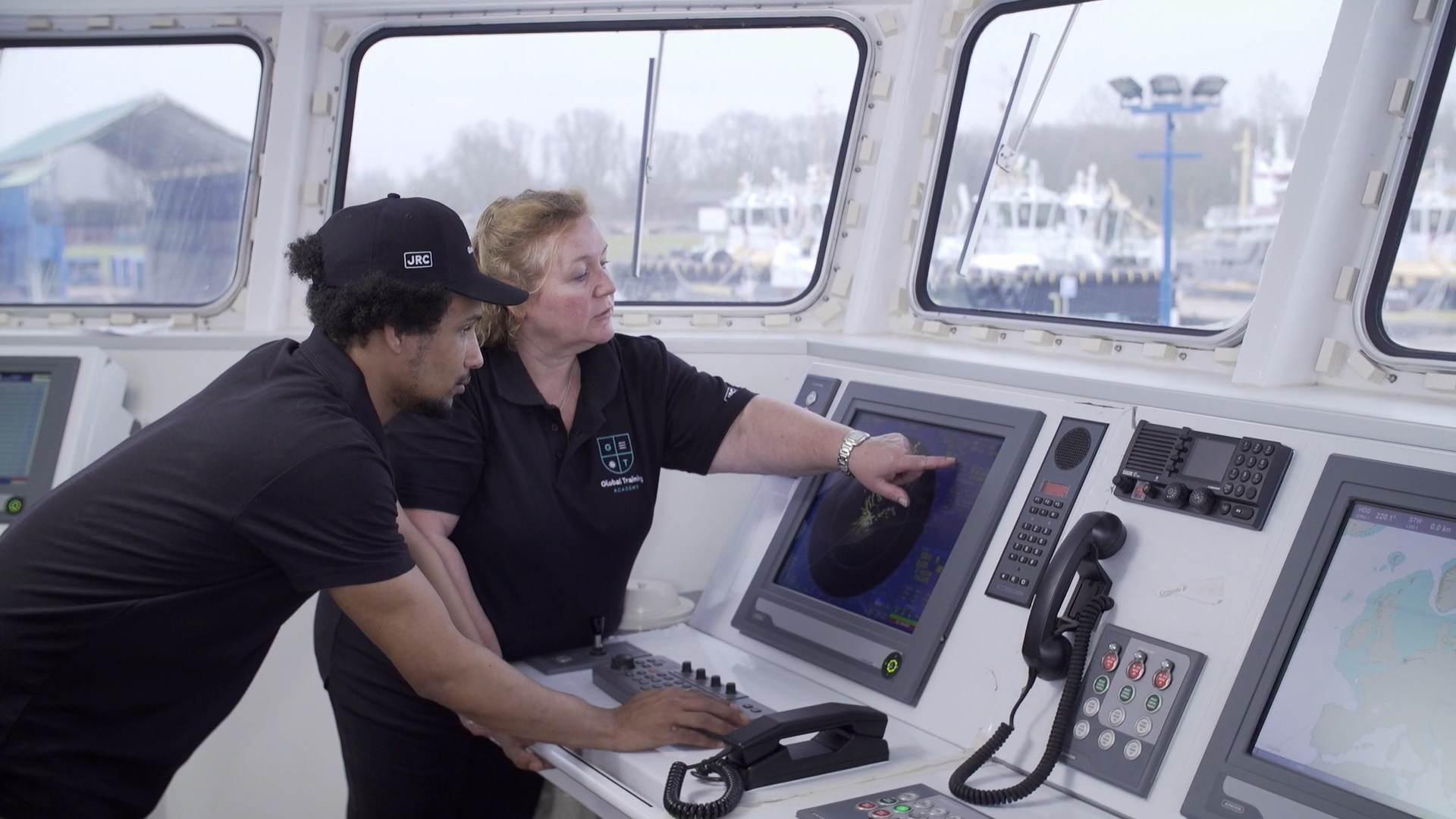 For newbuilding vessels, as well as whenever a vessel gets equipped with new devices, it's essential for crew members to learn the specifics of these devices. We often hear even the most experienced captains and navigational officers say they benefit from this type of training, as differences between brands, products and software cause every device to work differently. Our fully certified instructors offer you the latest tips and tricks on how to use our equipment, that are often difficult to grasp with manuals only. Operational training can take place (worldwide) aboard your ship and in one of our classrooms. This type of training is available to anyone who is interested.
INS Training
For the crew assigned to vessels equipped with an Integrated Bridge System (IBS) / Integrated Navigation System (INS) there is an extension of the IMO ECDIS Model Course 1.27; we offer INS Training at JRC Rotterdam's training center. Trainees are able to learn the practical operation at several type of conditions provided by a fully integrated simulator.
ECDIS Type Specific Training
For JRC's ECDIS Type Specific Training (TST), we provide more options. You can choose the best way: at a classroom, on board or computer-based.

There are 250+ certified TST trainers in the world for JRC classroom and onboard TST training.
Supported ECDIS models: JAN-901B/701B/2000, JAN-9201(S)/7201(S)
Back to overview