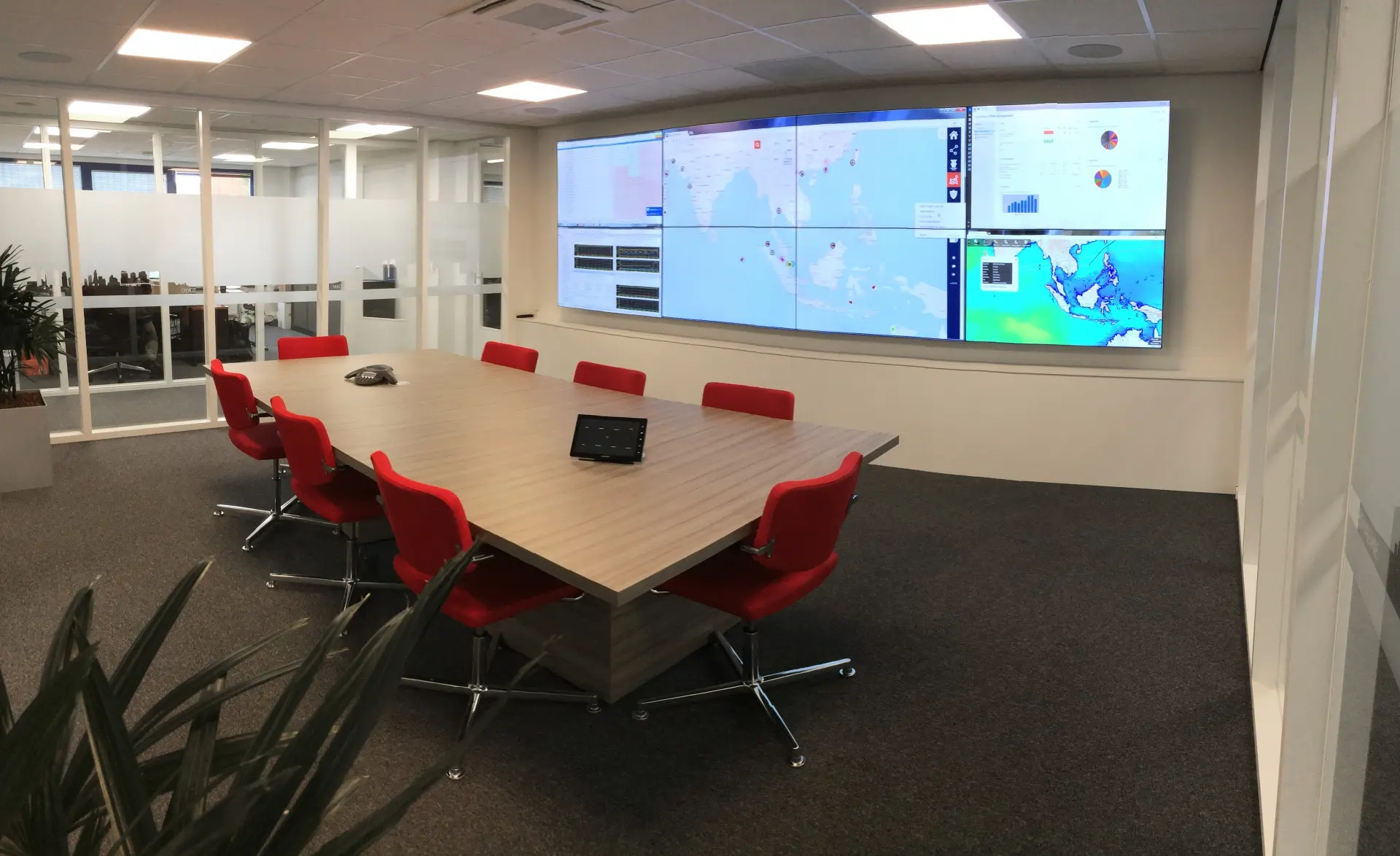 Remote Maintenance System (RMS)
Remote Maintenance System (RMS) is JRC's original onboard equipment performance and functionality monitoring system using JRC's JCY-1900/1800 VDR as a server and secured satellite link communication.
Our accredited engineer has remote access to the equipment onboard the vessel to inspect, analyze, resolve or determine what actions are necessary at the vessel's next port in order to quickly return the equipment to a full operational status.

The service history and the latest status are stored in JRC's support center. Analyzing the trend makes preventive maintenance for the equipment onboard possible.

Keep to the schedule
Save the maintenance cost
Preventive maintenance
Smart Ship Viewer (SSV)
SSV is a vessel voyage data monitoring service using Cloud system. Not only JRC engineers but also superintendents, ship managers and ship operators are able to access the vessel's voyage data via a webpage at the shore office. Vessel data is periodically sent to the Cloud and you can access the Cloud data to check the vessel's real-time status. On the web page you will find the following data without any assistance from the vessel and retrieve VDR data remotely anytime.
In order to enable this function, equipment connecting to JRC VDR model JCY-1900 and VSAT satellite link are required. Further, for having the planned route, JRC ECDIS model JAN-9201(S), 7201(S) should be on-board and connected to JRC VDR.


1. Own ship navigation data

Equipment status
Conning information
AIS information of other vessels surrounded
Latest route and past record
Alarm information
2. Weather
3. VDR download
Radar/ECDIS picture
Voice data
* Data type is selectable
* Download on demand
Back to overview