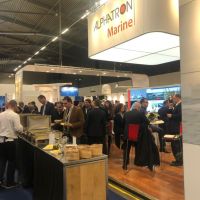 First day at Europort 2019
6 November 2019 - Yesterday was a succesful first day at Europort 2019. In the afternoon 80 of our distributors visited our stand to view our latest innovations and we closed the day with a nice buffet.
read more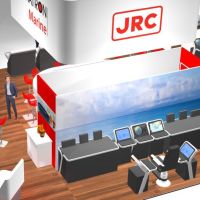 Europort 2019 - Complete setup with JRC and Alphatron Marine A-brand products
17 October 2019 - JRC and Alphatron Marine are pleased to welcome you at Europort, the International Maritime Event where we present the new developed A-brand product setup for IMO and Non-IMO vessels, unique in the world. New developments are AlphaHeatDetectionSystem for RoRo vessels, AlphaRiverTrackPilot for inland shipping and the cooperation with Next Ocean for real time wave and ship motion. Also our complete ProLine bridge is shown, a combination of IMO and Non-IMO equipment.
read more