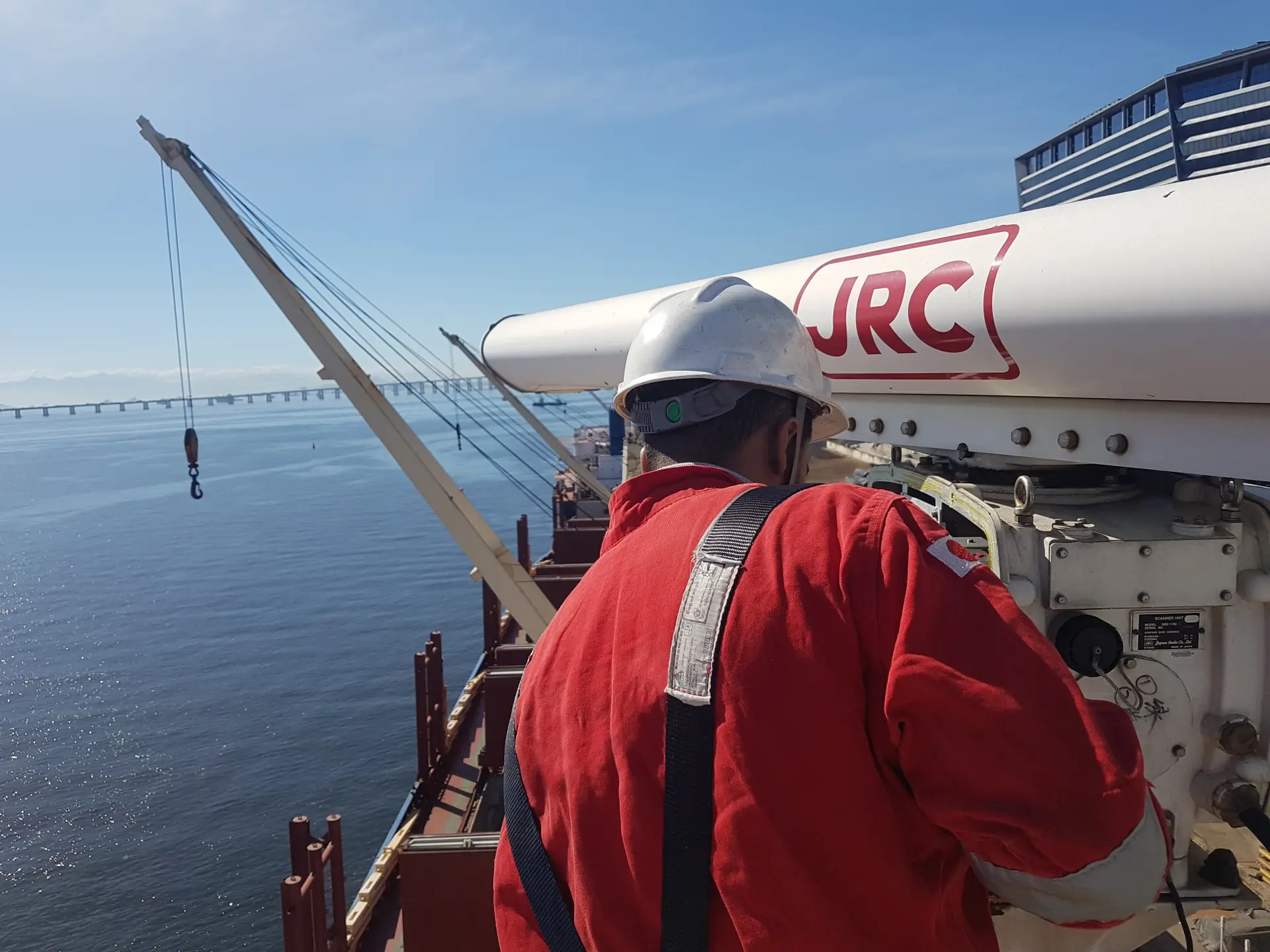 JRC and Alphatron Marine fully operational during COVID-19 crisis
22 April 2020
Given the situation regarding COVID-19 virus and despite the limitations currently applicable, JRC and Alphatron Marine are fully operational. Because the majority of our products are made in our production facilities in Japan and Europe, we can still supply many items from stock. Our main products are also suitable for remote maintenance. This makes it possible to remotely diagnose the situation on board your ship and even solve malfunctions. Everything to limit the decommissioning of your ships
Even during these extreme circumstances in which we find ourselves, the quality of our service remains at the level you are used from us. Our global support centers in Rotterdam, Singapore and Houston provide expert technical and operational help 24/7. Our monitoring and maintenance services ensure that our customers receive the expertise they need, when and where it is needed.
For example, we can offer you real-time virtual support on board via RMS (Remote Maintenance System), SSV (Smart Ship Viewer Mobile) and AlphaEye. With these systems you get help on board during critical and complex operations from certified experts and engineers.
This way you can be sure that we will do everything possible to guarantee safe sailing and continuity for our customers.
For more information about these real-time virtual support options, please contact our sales department sales@jrc-europe.com. We are happy to help you!
Contact
JRC/Alphatron Marine
Schaardijk 23
3063 NH Rotterdam
The Netherlands
SHARE THE LOVE
back to overview