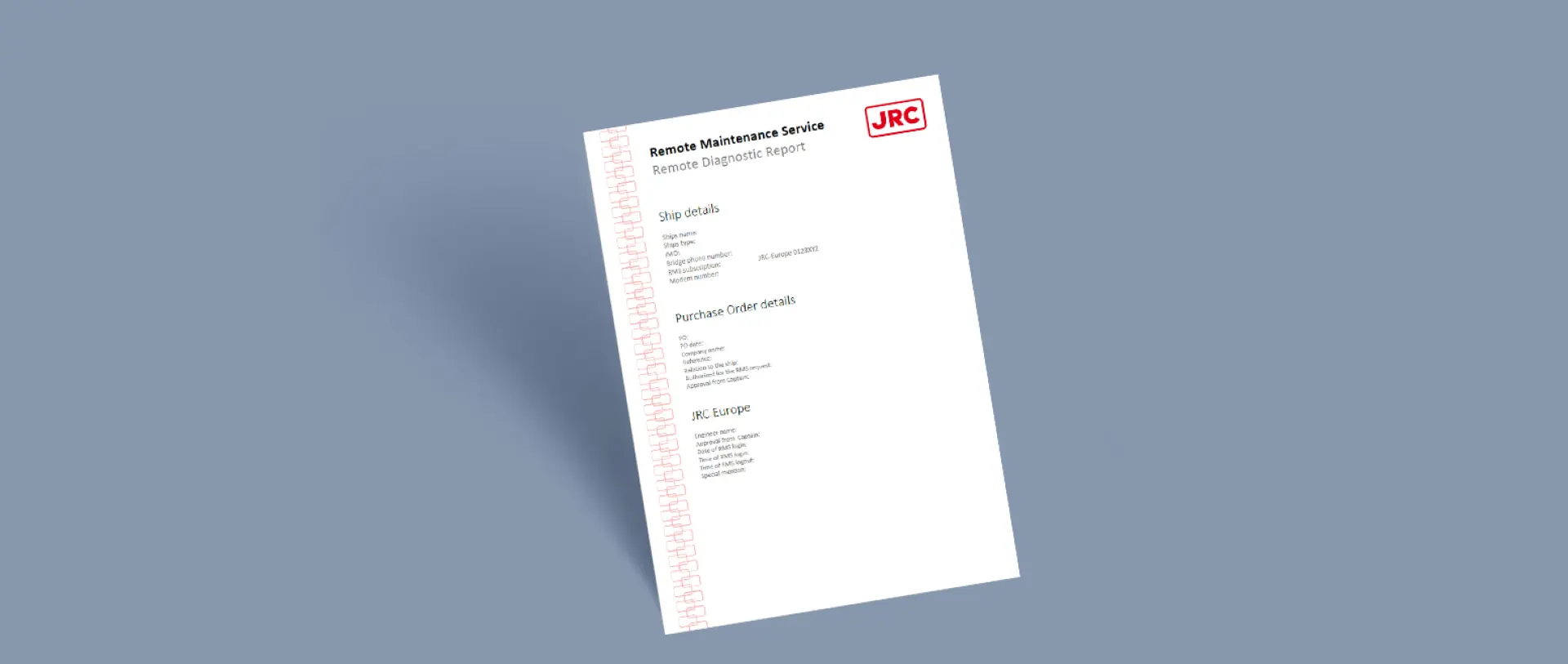 JRC's new Remote Diagnostics Report
8 April 2021
Press releases
Product and solutions updates
JRC Europe is excited to present the new standardized Remote Diagnostics Report created by the JRC RMS-Support team in Rotterdam. This report will help the JRC Service network, superintendents, and technical managers to better prepare a service visit onboard the vessel, to increases the first-time fix rate, and reduces service costs. The status of all JRC equipment can be checked remotely, by a cyber secure connection, in advance of the service job, so the crew is sure that the engineer brings the needed spare parts and tools to do the job. In some cases, the problem can be fully resolved remotely with a software update or a change of settings.
The Remote Maintenance Support (RMS) service is possible when a JCY-1800 or JCY-1900 VDR is connected to multiple JRC equipment on board, the RMS service is activated and the communication system is online. RMS can be performed on individual requests without a subscription. It will take the RMS service engineer about 2 hours to make a Remote Diagnostics Report. To make the whole process and service more integrated with the ship's technical operations, JRC Europe also offers a remote diagnostics subscription for a fixed amount per month/vessel. One additional first-time fix or prevented service will already pay back for the subscription cost for a year.
The Rotterdam-based JRC support team will perform the service and create the Remote Diagnostics Report upon the customer's request and after approval from the captain of the ship. Draft Remote Diagnostic Report available via this link.
For more information, please contact your local sales representative or contact JRC Europe.
Contact:
JRC Europe
Schaardijk 23
3063 NH Rotterdam
The Netherlands
T +31 10 453 4000
SHARE THE LOVE
back to overview