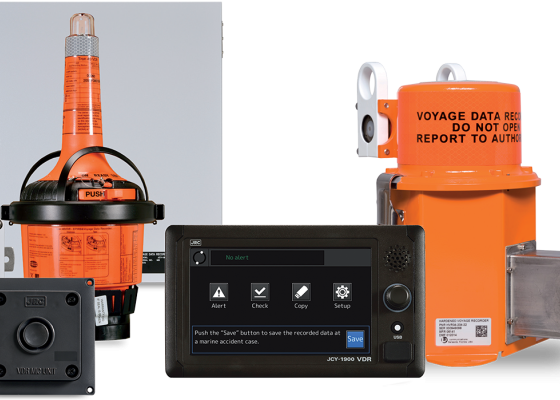 JCY-1900 VDR
Our JCY-1900 is a black box designed. The VDR uses our own designed and fabricated, reliable, marinized hardware, with an easy IP based format, purposely designed for our VDR. The JCY-1900 has a 7-inch color LCD touch screen that enables full system control. On this LCD touch screen you can see; various VDR alerts with detailed information, which sensors are connected, including status, the latest recorded image data from radar and ECDIS, and play audio tracks recorded with microphones.
Remote Maintenance Service for Support and Diagnostics (RMS)
With RMS a JRC product specialist can remotely analyze all the JRC equipment onboard without entering the vessel. This diagnostics enables the engineer to support the crew to solve the issue themselves or the onboard service can be fully prepared for the next port of call for a First-Time-Fix. The JRC service team can also do a pre-survey before an Annual Service visit to investigate wear and tear based on running hours or software up-dates.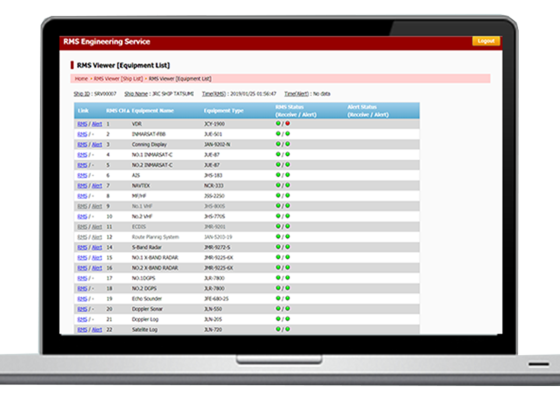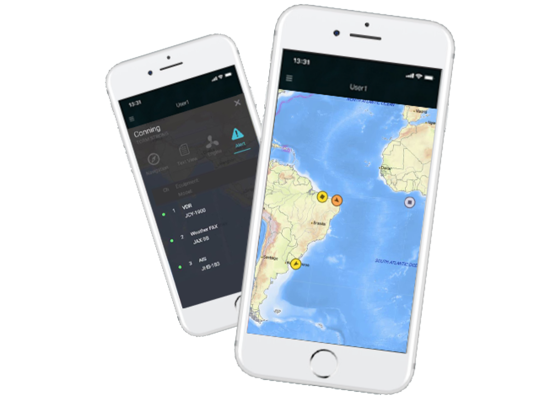 Smart Ship Viewer (SSV)
The ship's data in the VDR is periodically sent to the secured J-Marine cloud and by using Smart Ship Viewer (SSV). With SSV, a standalone application for your mobile device that gives transparency in actual vessel status and post voyage analytics to the shore supporting functions of the vessel.
The user will have an overview of the operational conditions of the vessel and the environmental data (weather and sea-state). Based on the collected data also the performance of the vessel can be monitored over a longer period. Trends on fuel consumption and safety could be followed in a longer period. VDR data can be downloaded and viewed on shore at any moment. You can easily share emergency information from the ship to a safe work environment at the office, vessel or home, or the data can be downloaded and viewed on shore at any moment to support or make a quick response and the right decision.
NeCst

The onboard route planning and data workstation simplifies and optimizes the route planning process on several levels. The optimum route between departure and arrival port can be calculated based on the weather and safety margins selected by the crew, this results in 3 options; most economical, quickest and safest route to sail.
The shore center can co-create the route with the crew onboard within 1 system and routes can be shared between vessels within the fleet. NeCst also provides a variety of safety functions and shore reporting incase of an emergency onboard.